| | | | |
| --- | --- | --- | --- |
| | | A 72 minute dive at Secret Bay - Anilao | |
We had just arrived at Anilao after a weeks diving at Dauin.  Our lodging for the next 5 days was Crystal Blue Resort, a very nice resort that is about 5 years old. We'd selected it on a friends recommendation and were very grateful that we took their advice. The resort was excellent with the staff being incredibly friendly and helpful, it's entirely a family business as all the staff are related to each other in some way or another.

The diving guide informed us we were heading to a divesite which is generally used for a checkout dive; I assured him a check out diving wasn't necessary as we'd been diving solid for the past week but he guaranteed us it was still a good dive for macro photography.  The name of the site was 'Secret Bay'.  Now don't get me wrong here, but there's a Secret Bay divesite in almost every dive destination around the world.  I was incredibly sceptical about this site thinking that the locals were just trying to make their check out dive site sound interesting!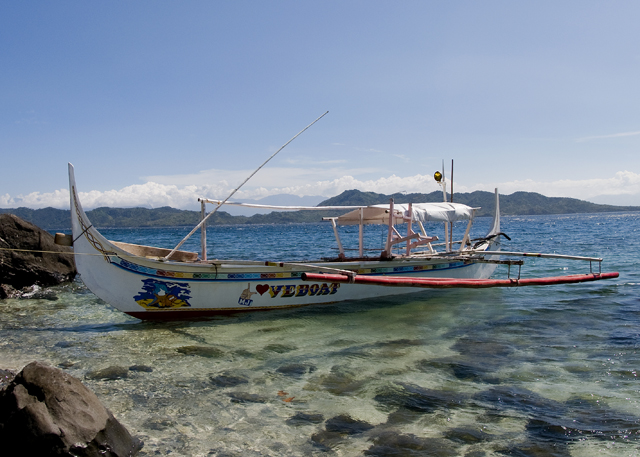 How wrong was I!  After a quick 15 minute boat ride on our 'Love Boat' we pulled up at the divesite. The site sure didn't look all that exciting from the surface, there was a single shack and outrigger on the shore and about a 100m along the pebbly beach a Behemoth of a resort was being built.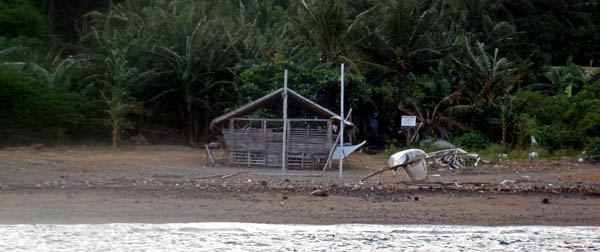 The following is an account on what we saw on our first dive at Secret Bay: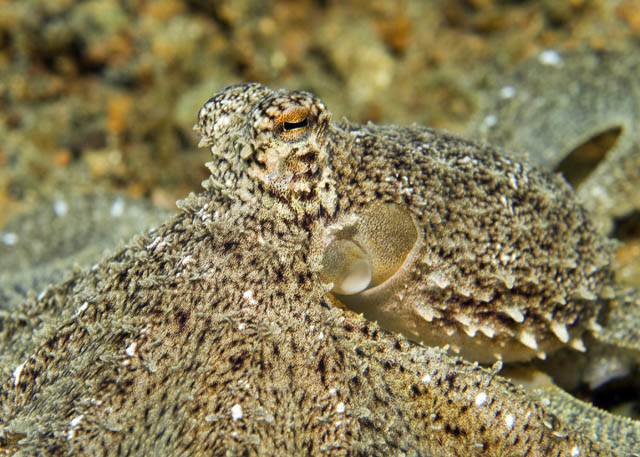 9:02am - Long Armed Octopus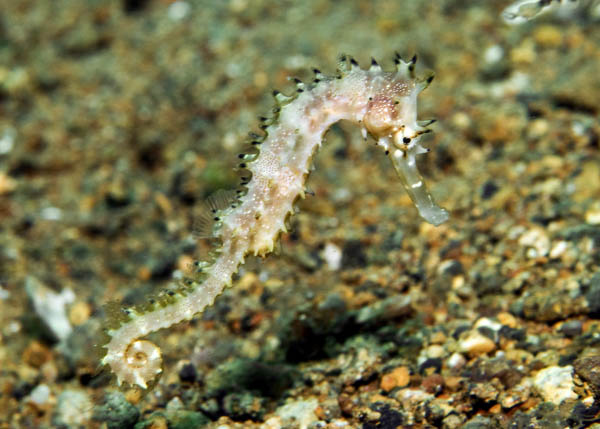 9:12 - Thorny Seahorse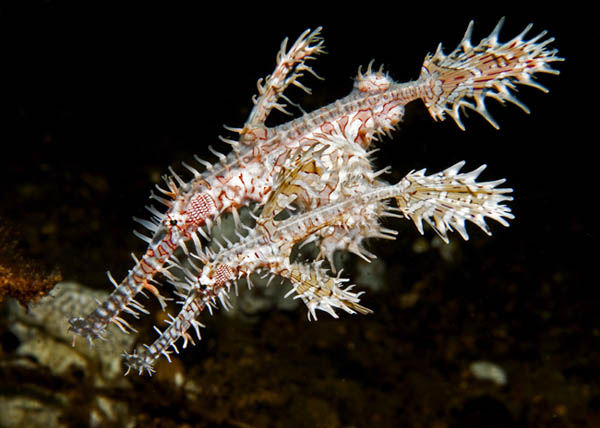 9:30 - Ornate Ghostpipefish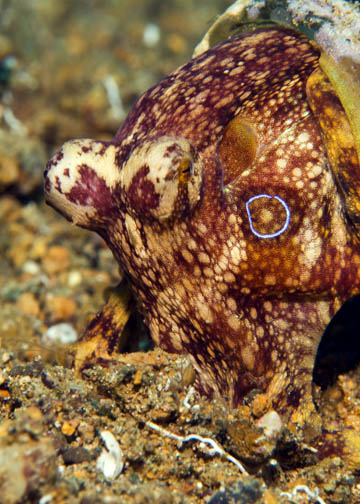 9:37 - Motuti Octopus (Octopus mototi)- This was the first time I'd ever encountered this octopus and it was very impressive. It was hiding in an old bottle and actually came out to clean rocks away from his front door step!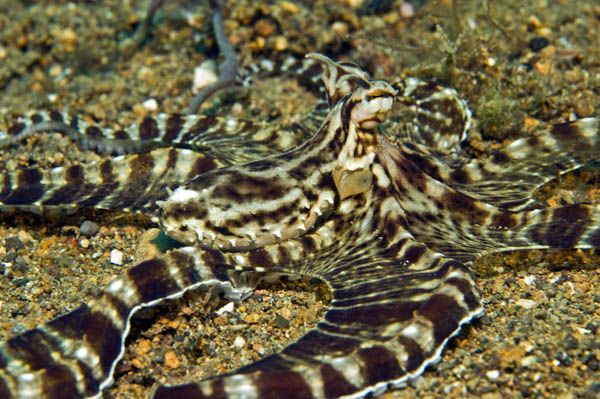 9:40 - Mimic Octopus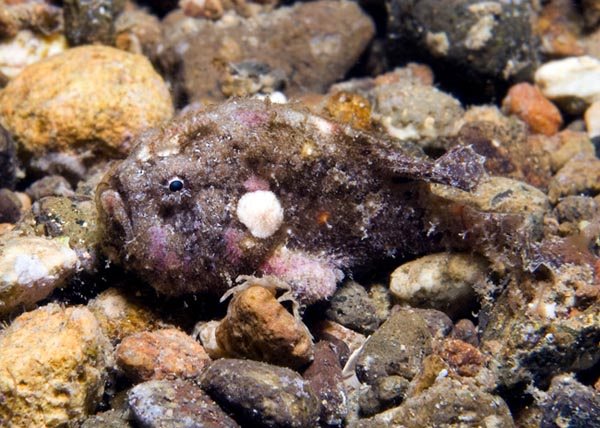 9:52 - Anglerfish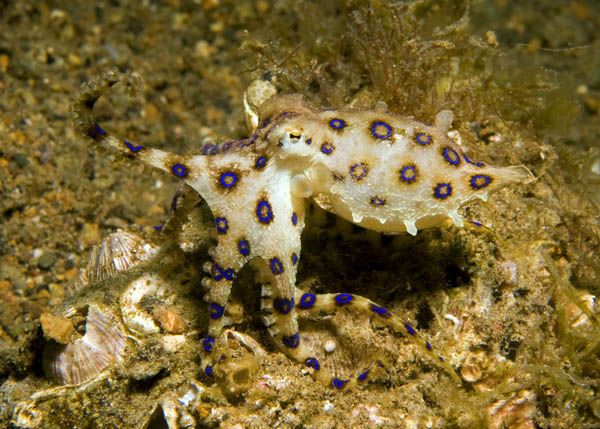 10:01 - Blue Ring Octopus (Octopus lunulata)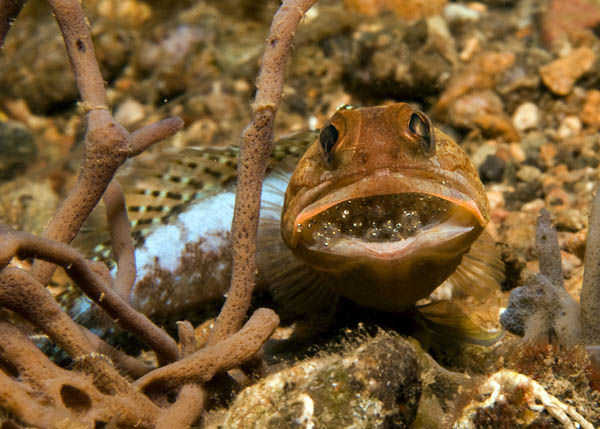 10:08 - Jawfish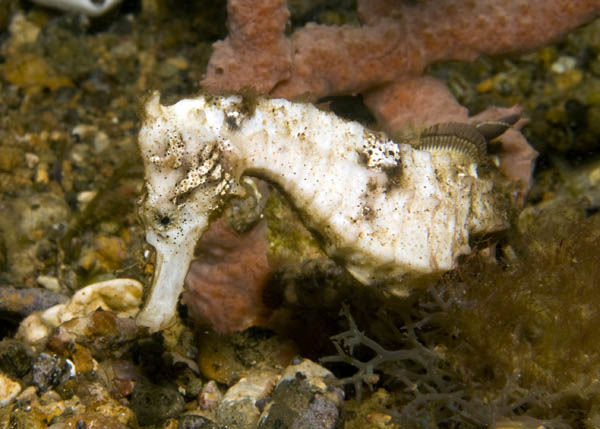 10:11 - Common Seahorse
Also add in 8 different species of nudibranchs, 3 different shrimps, a couple of scorpionfish and some garden eels and you have one of the most productive critter dives that you can possibly imagine. It was basically like swimming around an underwater zoo; this was easily one of the best dives I'd ever done – it's not every day that you get 4 species of octopus on the 1 dive!!! The only 'wish list' species we didn't see on this dive were the Wonderpus and Flamboyant Cuttlefish...but that was okay as we saw them both over the next 4 dives we did there!
I rate Secret Bay as better than the muck dive sites of Lembeh & Wori Bay in Indoensia, better than Seraya Secrets in Bali, better than Lion Island in Papua New Guinea and even better than the Pipeline in Australia! More images of the marine life of Secret Bay can be seen here.
All Images are copyright of the Photographer and are not to be used without permission